As the 2019 Experiential Marketing Summit is on the horizon, we're taking time to highlight some of the sessions and speakers in store at the show this year, May 14 -1 6, at Caesars Palace Las Vegas. First on our listing: "AT& T+ Esports: Building Human Connections Through Non-Traditional Sports."
Here's what you need to know: Esports is the fastest growing global athletics phenomenon in history that marketers might know the least about. For this fireside chat, we've assembled three leaders in this fast-moving space to share their candid perspective on the subtleties of the esports world: what it is, who participates, why brands are adding esports to their overall athletics marketing mix. You'll learn how AT& T is engaging this massive and growing audience of men and women both on and offline, and what's required to stay one step ahead of the game with a athletic that has invented a new way for fans and athletes( gamers) to play, watch and support their passion.

Inside EMS 2019:
Explore the Entire EMS Program An Overview of the Full EMS Speaking Faculty
Ahead of the reveal, we asked the speakers…
What was your first esports experience, and what do you recollect most about it?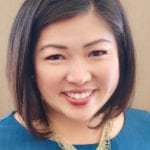 "The camaraderie and passion at 2018 's ESL One–my first event after AT& T signed on as an ESL sponsor–took me back to playing Legend of Zelda on my neighbor's Nintendo. Just like teammates and fans do today, I seemed to my neighbour and his Nintendo Magazine for tips-off on winning the game. I expended hours navigating Hyrule to save the princess. Today, players and fans still devote themselves to the games they love. It's that connection–to the game, to fellow players–that we at AT& T want to be a part of in ways that enhance the experience."
–Shizuka "Shiz" Suzuki, Assistant VP-Sponsorships& Experiential Marketing, AT& T
"One moment really stands out for me and it has nothing to do with arenas or competitions, gamers or prize money. This is more about the proverbial writing on the wall and what esports was just about to mean( principally) for traditional sports. It was 2015 at a closed session in London, and a group of us were invited to listen to Activision Blizzard, NBA team owners and other brand reps talk about why they were investing in esports. This wasn't new news for me having worked in athletics for decades but hearing their conviction that "the future is now, " constructed the inevitable very real, very quickly…".
–Fredda Hurwitz, Chief Strategy& Marketing Officer, RedPeg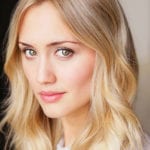 "My first true esports experience was at IEM San Jose. It was incredible to find the crowds and passion for our shared pastimes all in one giant stadium. What a great experience to see that! "
–Naomi Kyle, Actor and Host
The post Meet the Speakers, EMS 2019: AT& T, Esports and Building Human Connections seemed first on Event Marketer.
Read more: eventmarketer.com